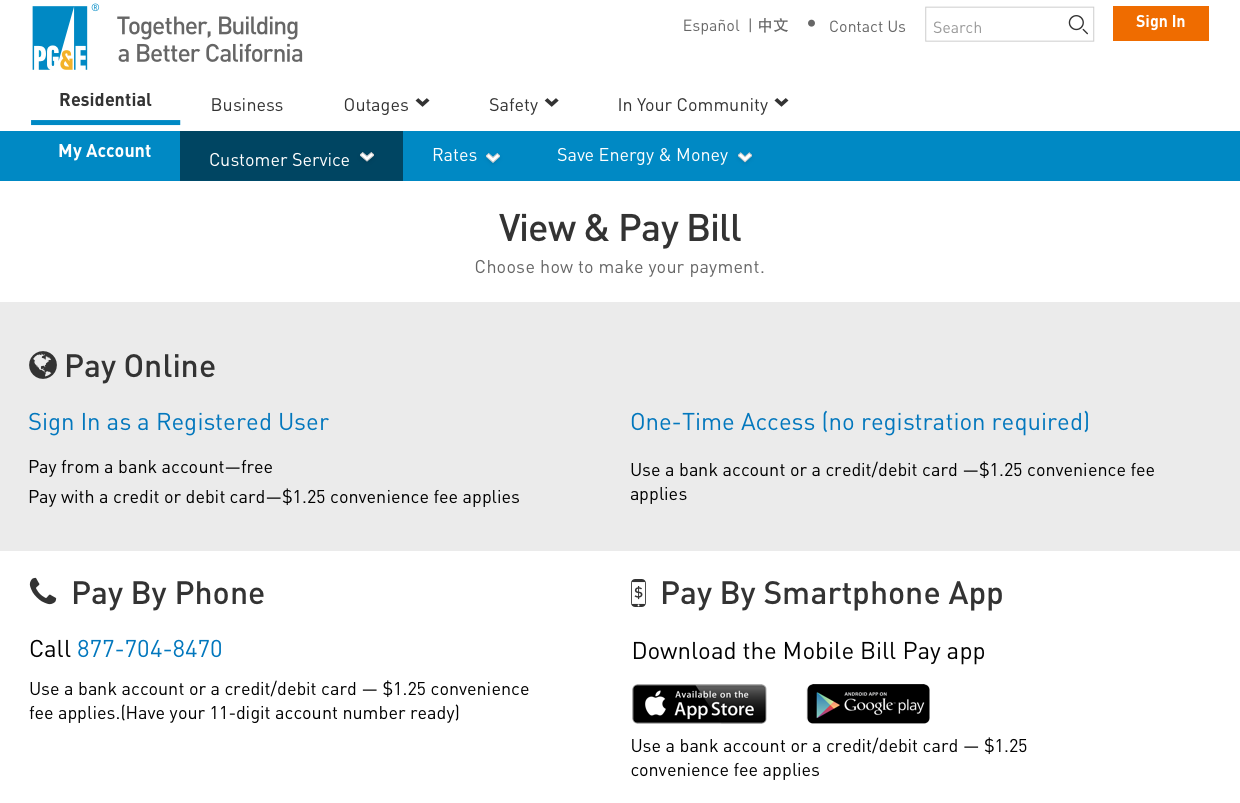 The Problem
PG&E's website was not responsive. There were two separate platforms for Desktop and Mobile applications. The integrated web project was brought about to 1) provide a consistent and unifying navigation across the mobile and desktop web platforms; and 2) have key pages such as the View and Pay Bill be designed and developed using a Bootstrap responsive framework. This was an interim refresh of the pge.com website before we roll out with a fresh new experience. This went live in January 2016.


The prior view and pay bill page was hard to read. It was also not accessible as it was just a large infographic and image map.
 
I was tasked with designing the user experience and providing the art direction for the home page for the desktop, tablet and mobile breakpoints. Working with Product Management and Marketing, I designed a simpler and easy to read View and Pay Bill page that was easy to read and navigate.
The Solution