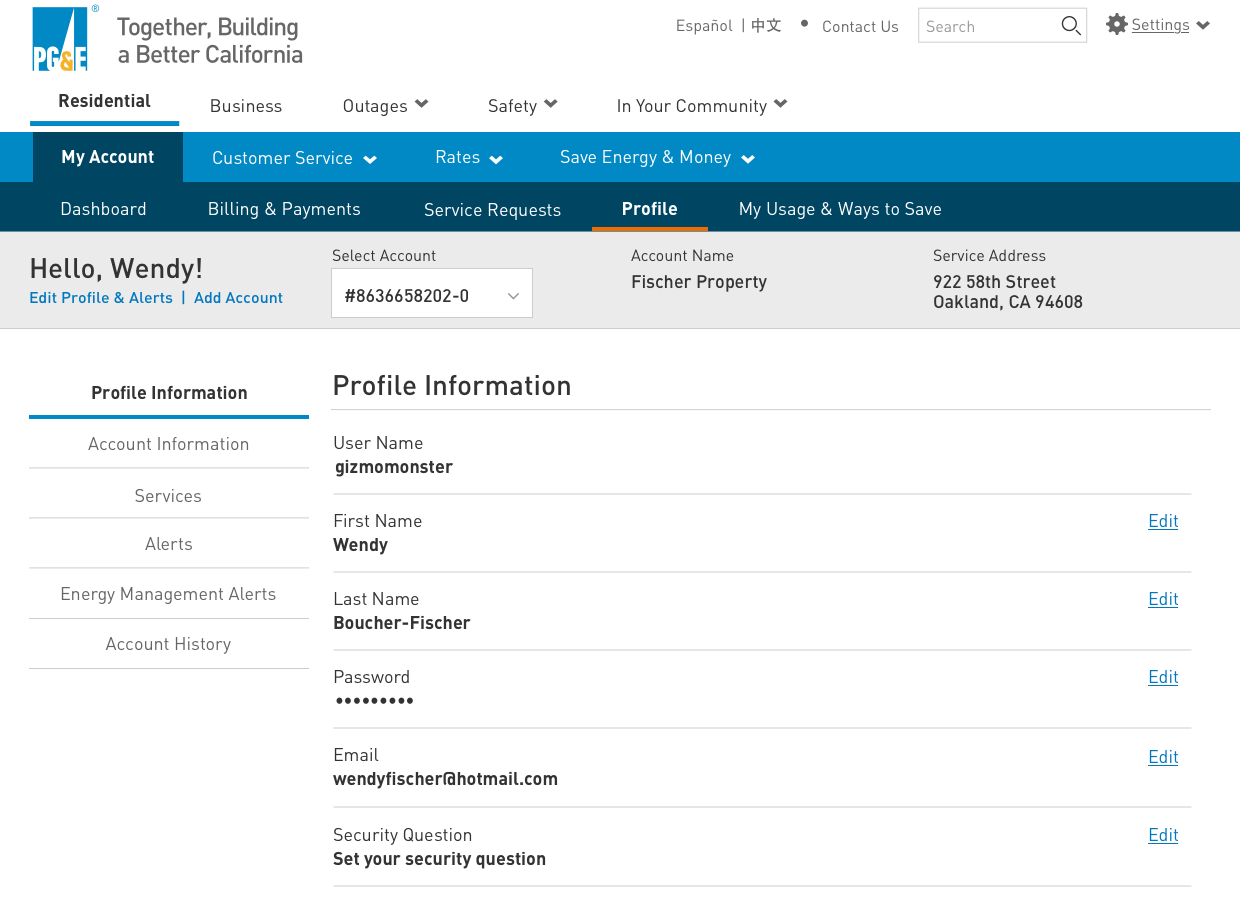 About the Design
This is a concept for My Account Profile and Settings for PG&E. It allows users to manage their profile and settings.  I had created this concept piece to illustrate a different direction we could go in regards to Account Settings for www.pge.com and make it more user friendly.
I had looked to more modern forms of settings and profile interface and interaction paradigms. I had found inspiration in how American Express does their settings. The interface could be easily adapted for responsive design breakpoints in tablet and mobile. The interface elements are based on Bootstrap, which is currently what PG&E builds their My Account platform on top of.
Profile Information Screen
In the profile information page the user could change key account information such password and email address.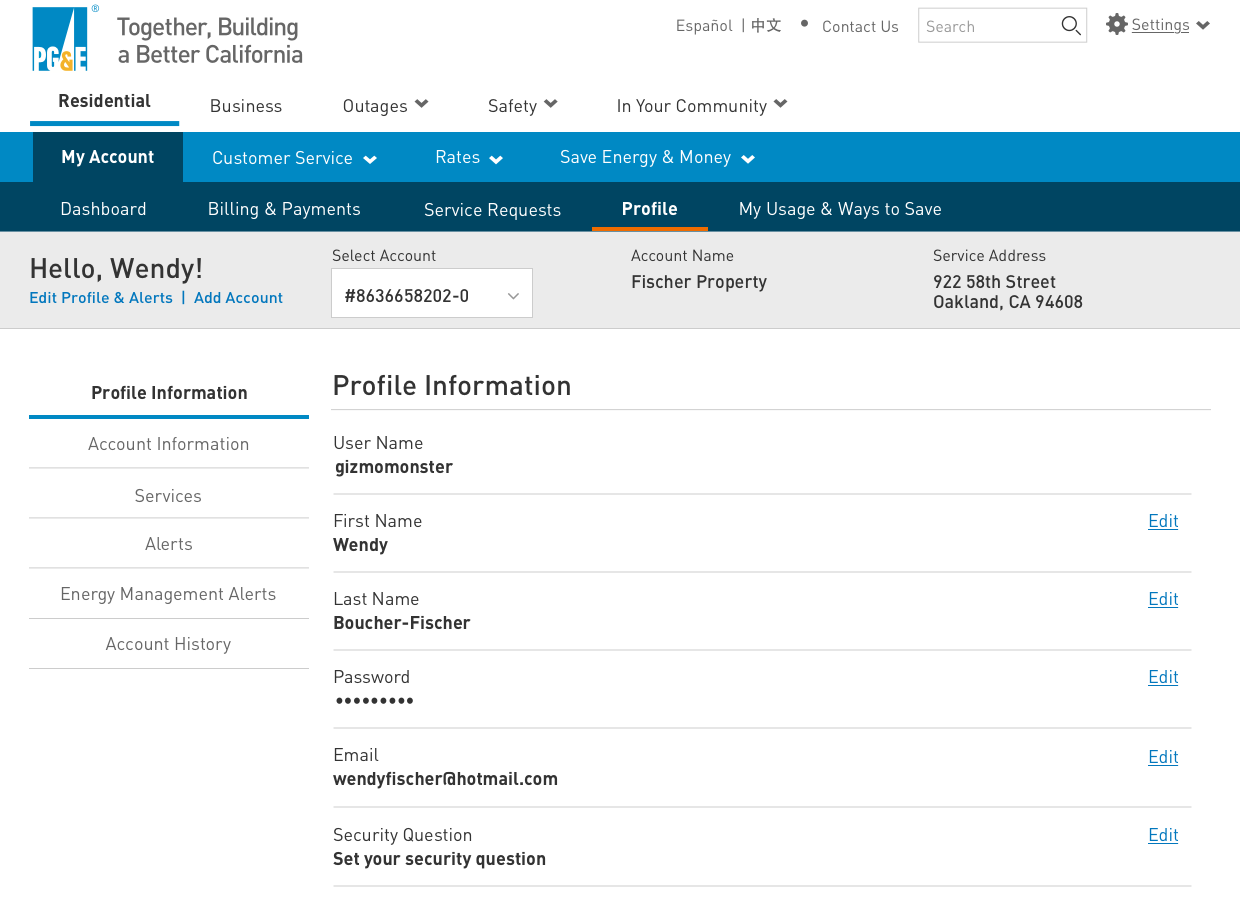 Account Information
In Account information, the user could change account information as it pertained to the owner of the account.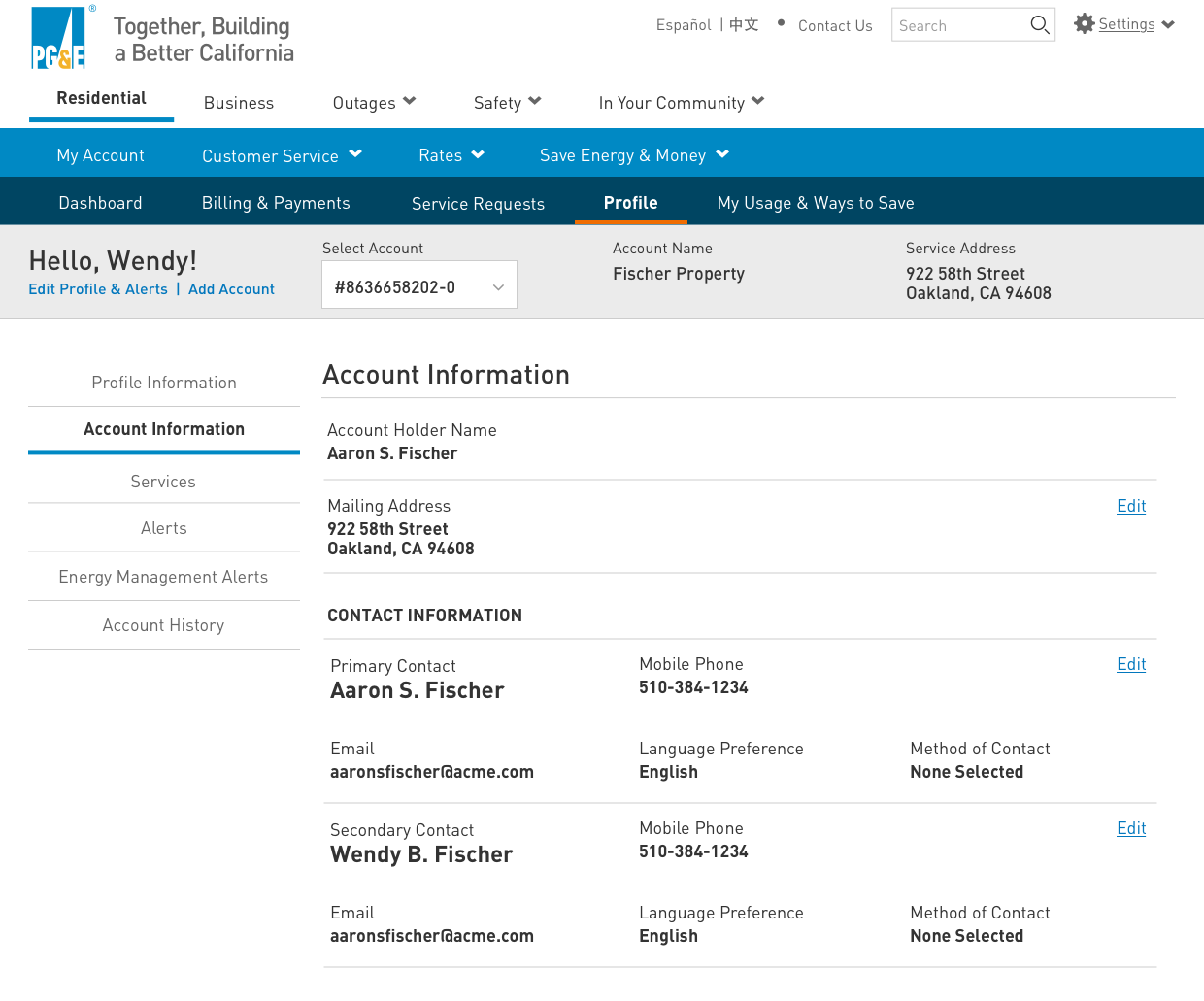 Services
The services module was where a user could view the services that they received from PG&E for each specific residence. In this case, electric would be one service and gas would be another service.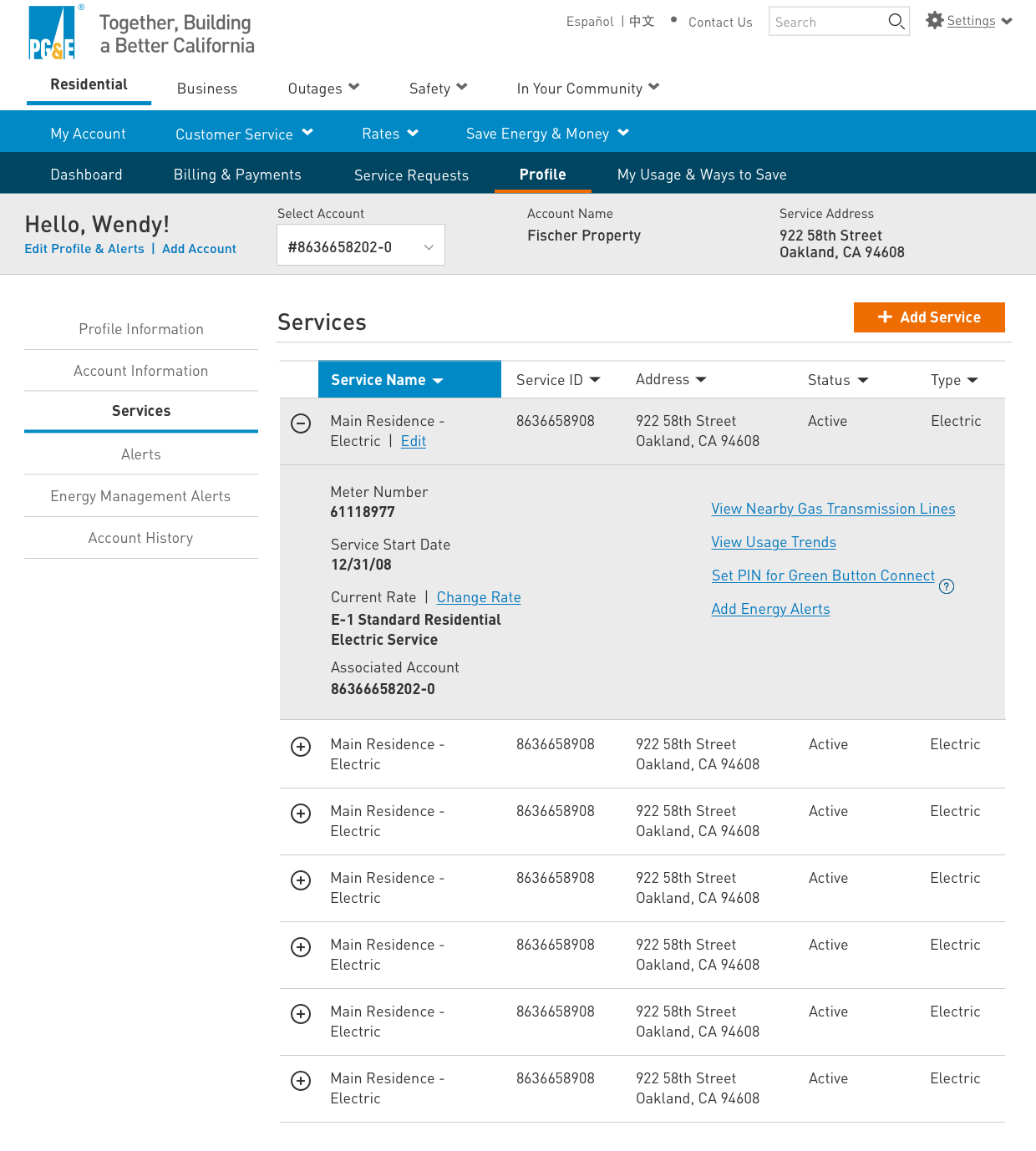 Alerts
In alerts a user could set preferences around how they received notifications around different types of notifications - by email, text message or voice.