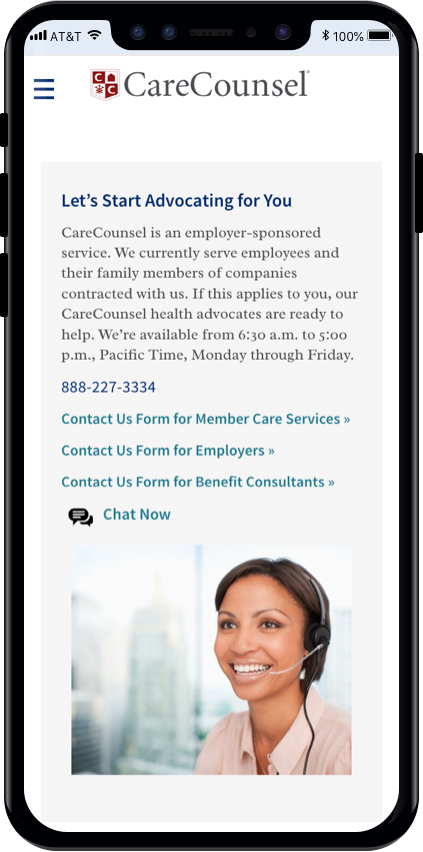 About CareCounsel
CareCounsel is a company owned by Stanford Health Care. CareCounsel's health advocacy program supports employees, retirees and their families through a 
toll-free number staffed by expert health advocates. With CareCounsel, they have their very own personal health advocate to help them be effective healthcare consumers.
My role
I was the user experience designer and visual designer. I created the information architecture, wireframes, and the visual designs.  I designed Mobile, Tablet and Desktop breakpoints for the website. I worked with a Creative Director, a copywriter, a program manager and account executives on the team at an agency. 
The Design Issue
Care Counsel had an outdated website that was not responsive and stuck in the early 2000's from a design perspective. Stanford Health Care and Care Counsel wanted the website updated to reflect Care Counsel's mission in a responsive website with a new visual design, new art direction, information architecture and copywriting.
Stanford Health Care wanted us to design the existing website on existing page templates and components from www.stanfordhealthcare.org, which is built in Adobe Experience Manager. However, they wanted us to reskin the website so that it reflected the Care Counsel brand.
​​​​​​​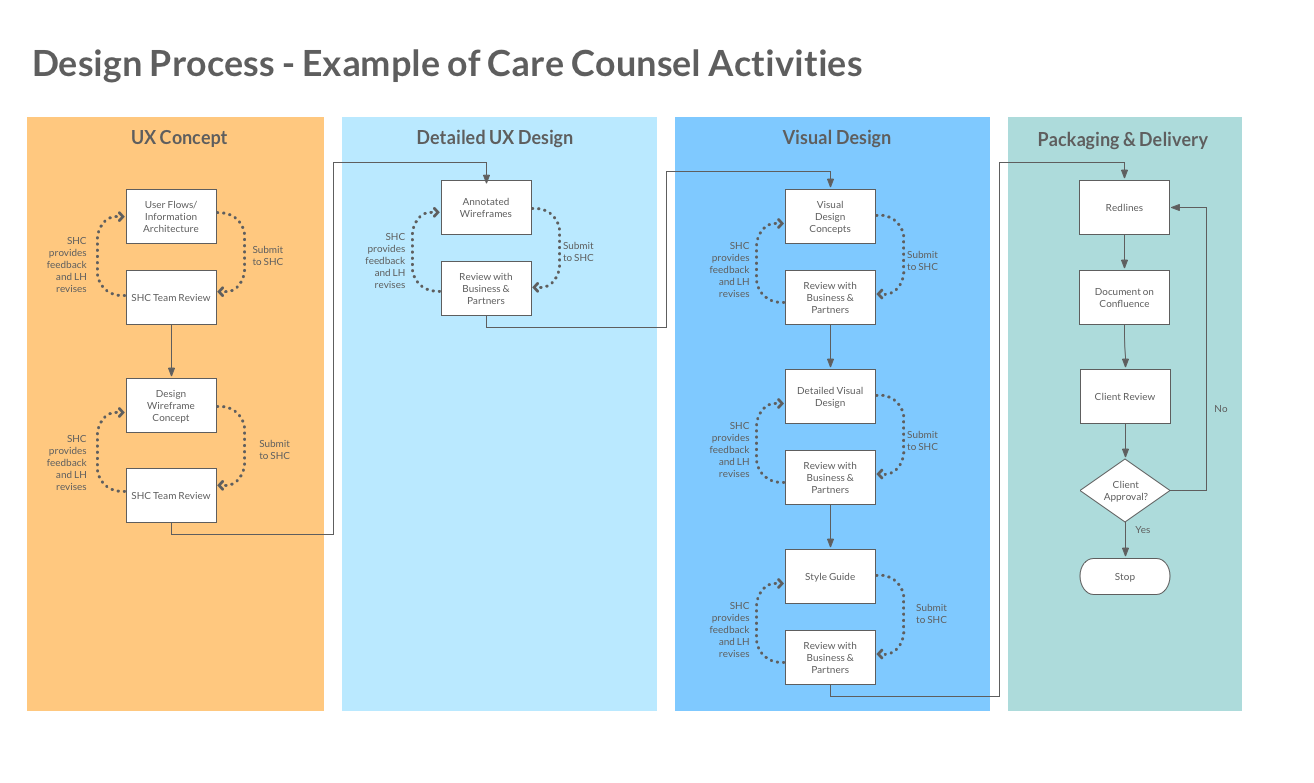 The Old Care Counsel Website
As you can see, the look and feel of the CareCounsel website was extremely outdated. The website was not responsive and needed an updated look and feel, a simple information architecture and revised copywriting and imagery.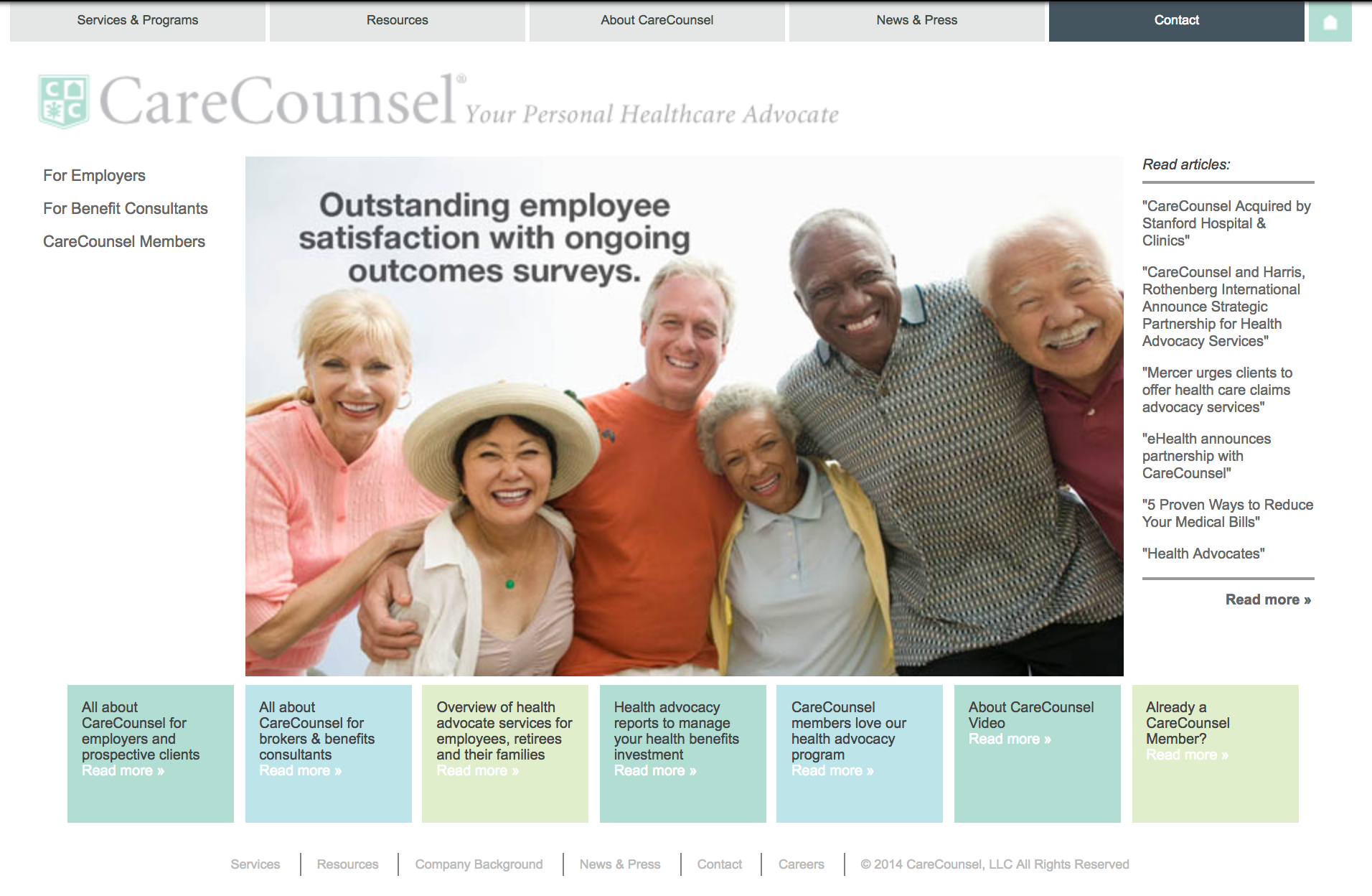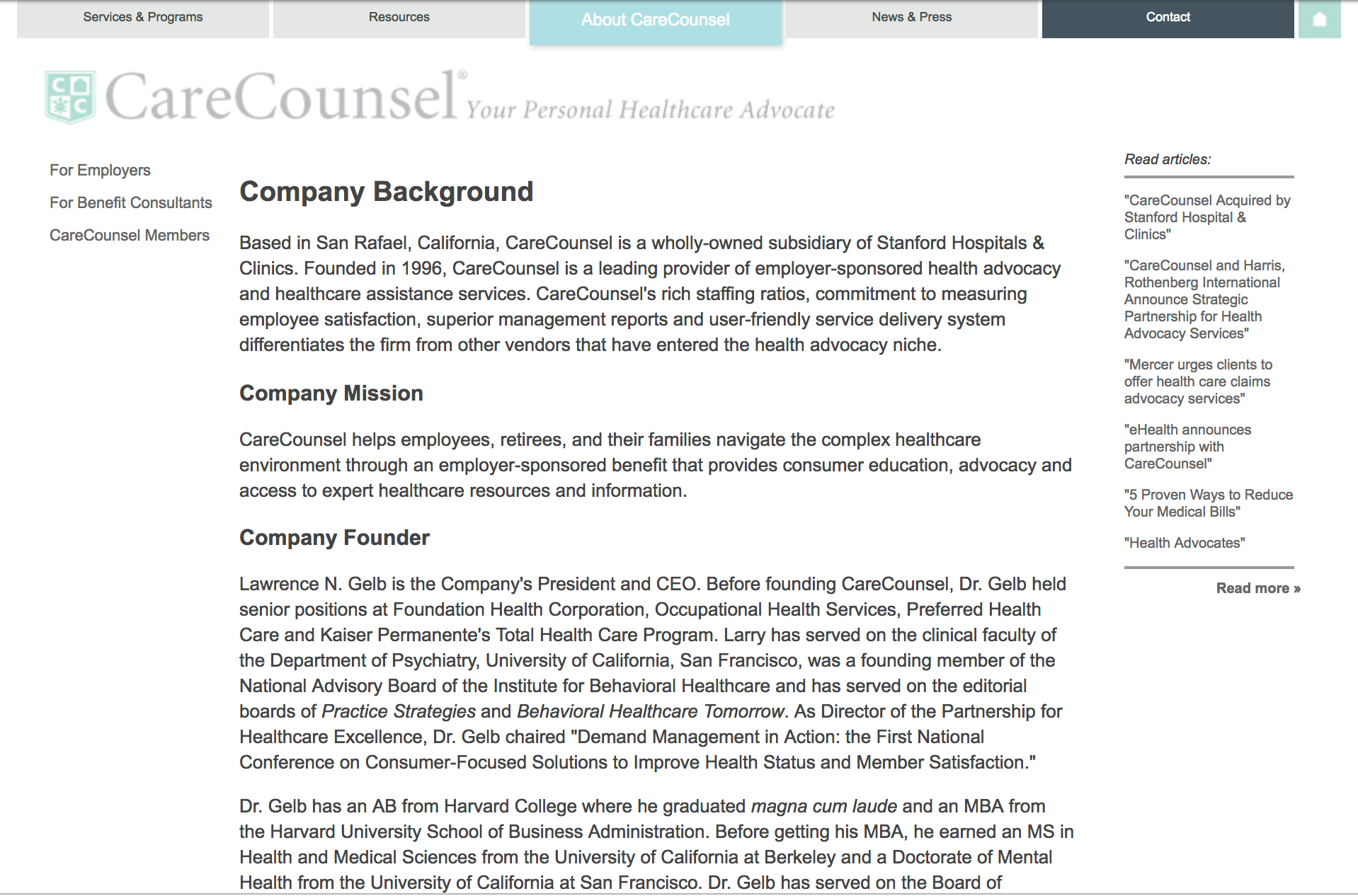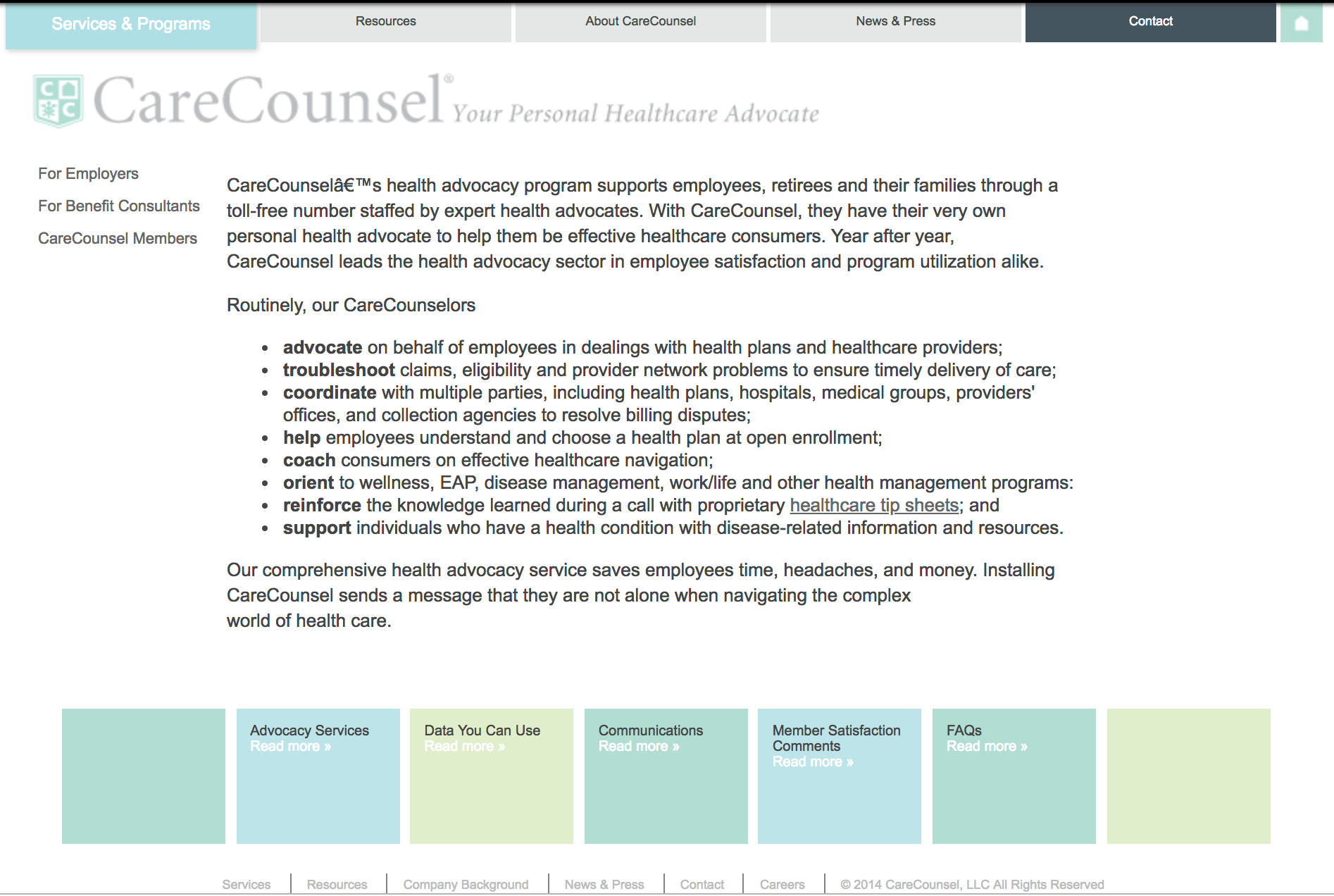 The Redesign Concept
For the redesigned website, we took a mobile first approach. The client was presented with 3 different concepts in layout for the mobile home page done as wireframes. We then proceeded to complete the wireframes after they chose the proposed layout. Most important to Stanford was that we utilize their existing style guide and templates/components on Adobe Experience Manager.



Wireframes

Sketch was used to create wireframes for the clients to review with updated layouts and copy.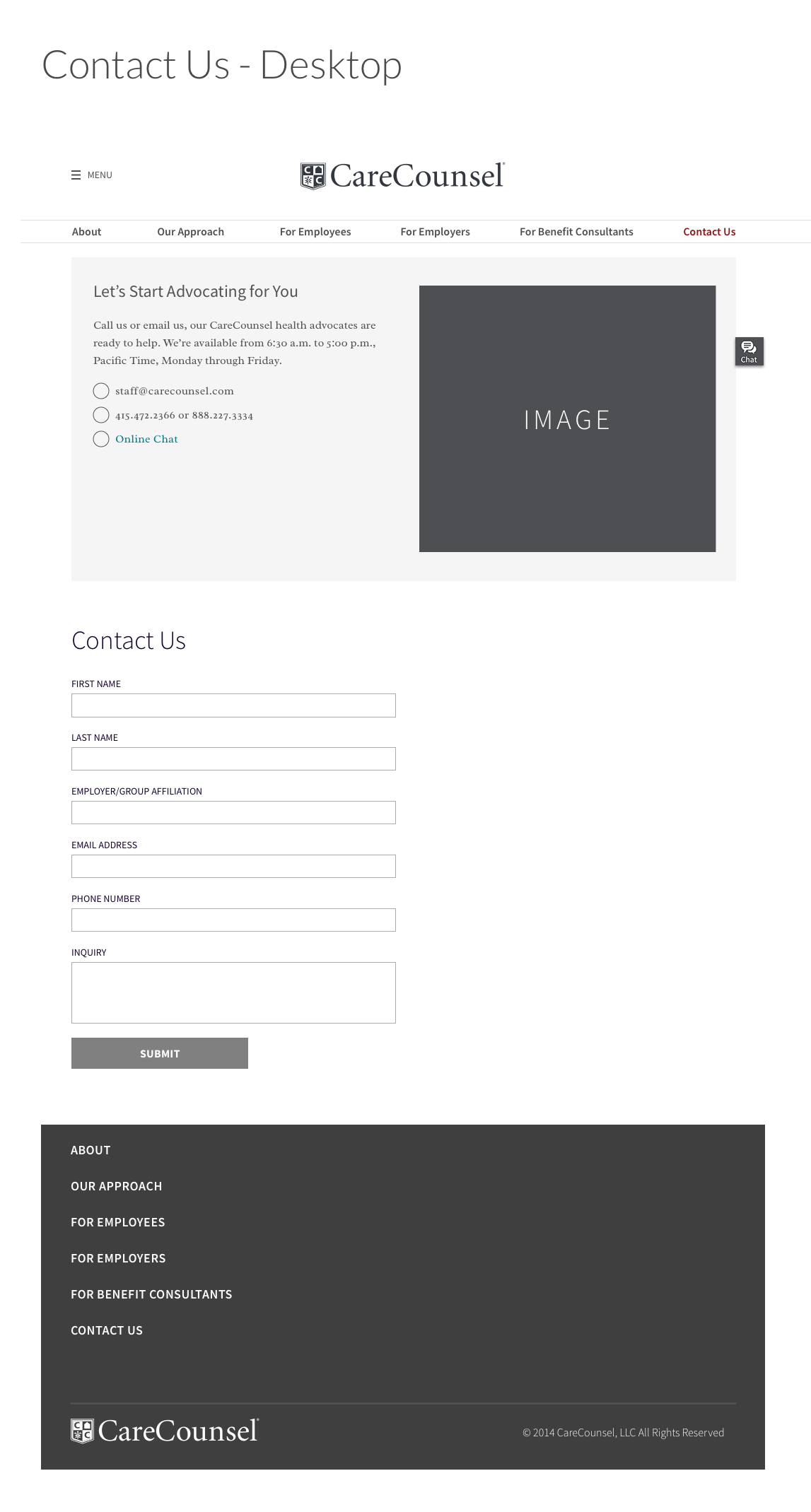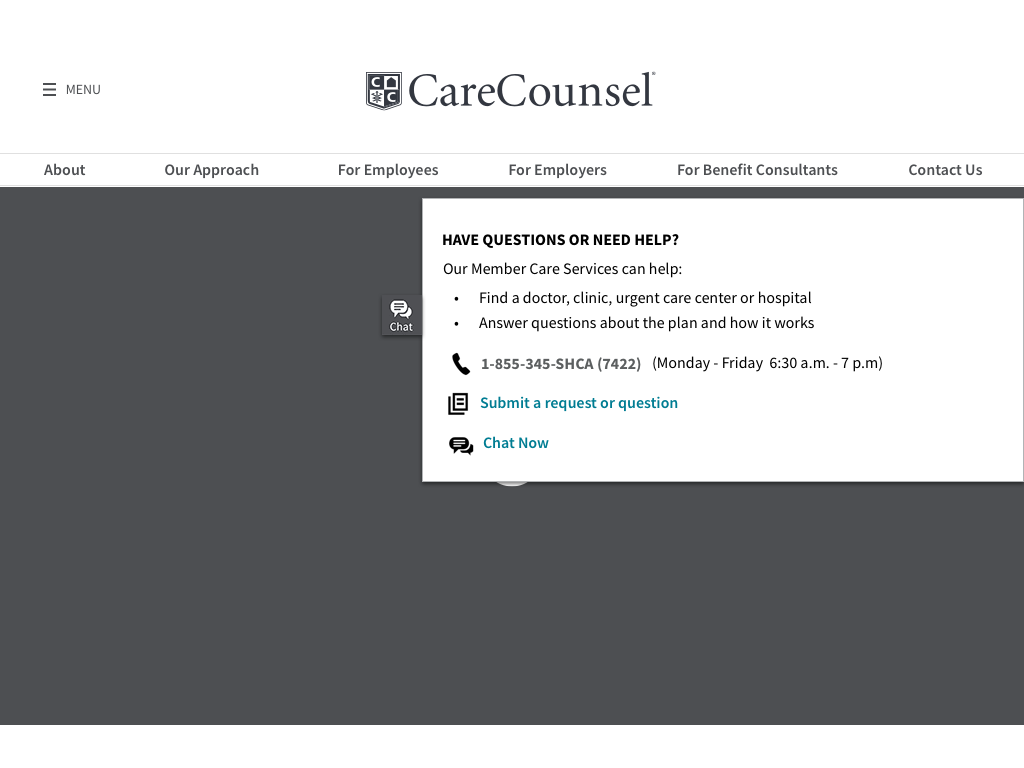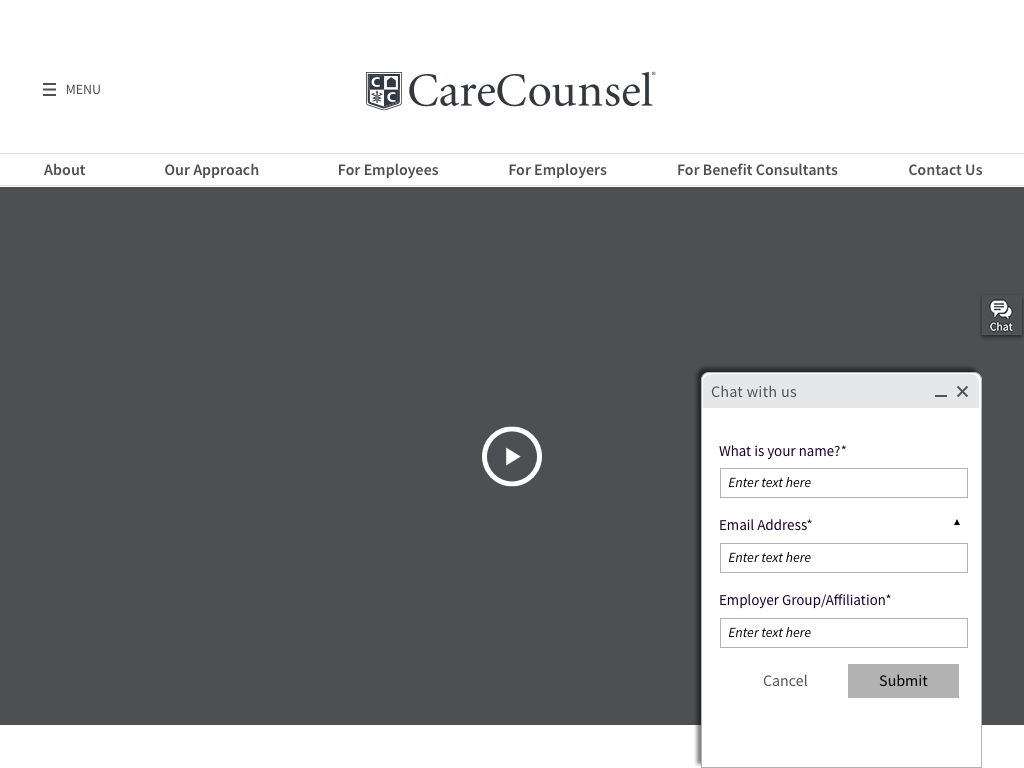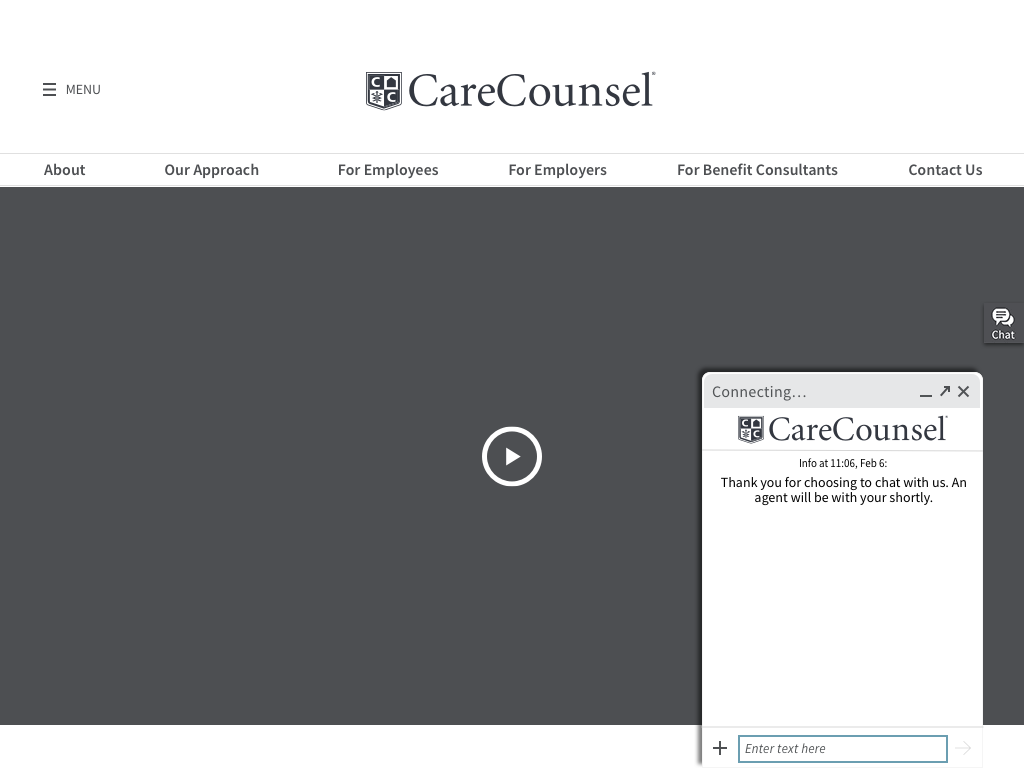 The Redesigned CareCounsel Website
The redesigned website took a mobile first approach utilizing Stanford Health Care's existing components and templates. Because CareCounsel is a unique brand separate from Stanford Health Care, we updated the color palette with a fresh new look and feel. Templates and components were customized for the CareCounsel website.